A Question for SERVPRO regarding fires
6/12/2017 (Permalink)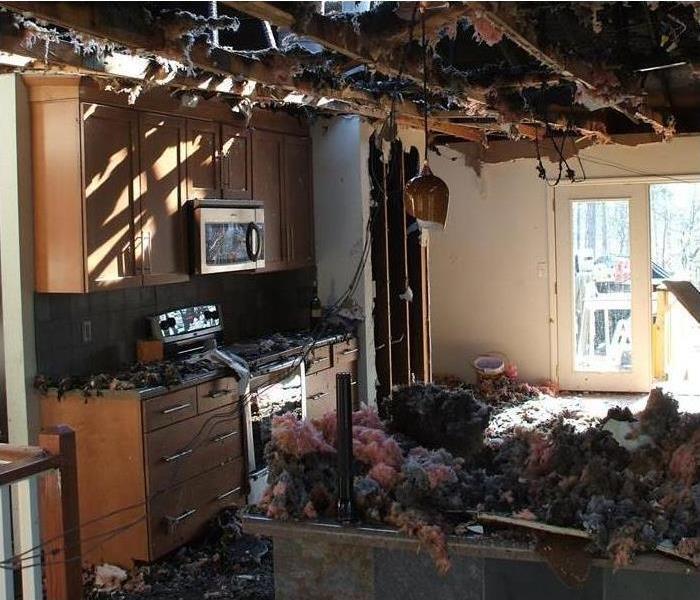 Question for SERVPRO:
Donald from Virginia asks: When there is a fire in a house how do you determine what can be saved and what cannot?
Fire Restoration:
When something tragic like a fire happens in your home you do not often think about your "stuff" until after the smoke settles, but trying to decide what can be saved and what can't can be difficult. There are things that can are easy to throw away, like paper products that have been burned or charred walls, but what about everything else?
When we come into someone's home after a fire we inventory everything in the house, and I mean everything. From the couch, to the bags of tea in the cupboard. We photograph every piece and get a description to send to the insurance company. From this inventorying we can determine what can be saved and restored and what has been damaged beyond repair.
However they are always things that end up in a grey area. Maybe it is slightly damaged, or maybe it is something that holds sentimental value. The chair that was made by your great grandfather cannot be replaced at your local furniture store. When this happens we work with the home owner and the insurance company to decide how to move forward. Maybe you would like the heirloom to be cleaned even if that means it will not be back to its original glory, but that is a decision that the home owner needs to make for him or herself.
If the unfortunate happens call SERVPRO of Aitkin, Carlton & W. St. Louis Counties at 218-879-6141.